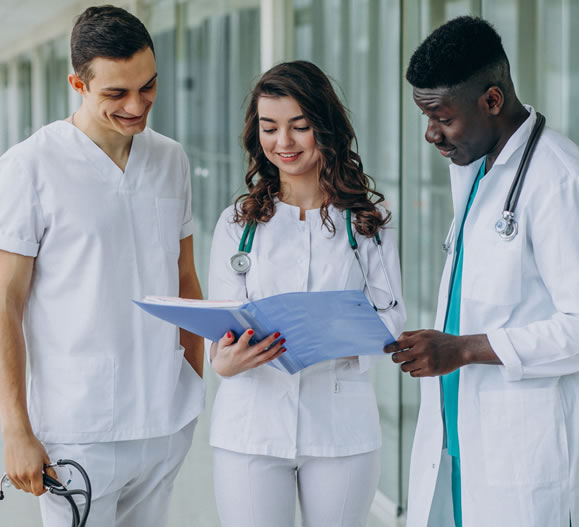 About our Journey
Dr Robbie Gibson, a Bulawayo general practitioner, who had earlier been Government medical officer at Nyamandhlovu, visited England in the middle 70s and was greatly impressed by the Royal College of General Practice and by the work of that, was being done in UK to encourage doctors to keep abreast of medical developments. Recognizing that there was a death of such medical education back home, he returned to Bulawayo and immediately sought support from practitioners in this country to establish a similar project. Dr Gibson was a dedicated practitioner who had a powerful influence on the profession and it did not take him long to find enthusiasm among local doctors for the project.
The College minute book records that in December 1974 a meeting was held in the Faculty of Medicine of the University of Rhodesia "to discuss the possible formation of an academic organization to improve the status of non- specialist medicine, by improving standards of practice, by encouraging continuing medical education and by seeking to attract young doctors to a career in general practice".
The guide lines were:
To encourage older General Practitioners to take pride in General Practice and to further their education.

To encourage younger doctors to enter the discipline and to make it a stimulating vocation.

To stimulate amongst General Practitioners a strong desire to their education, advance their skills and improve medicine through General Practice and suitably oriented research.

It is interesting to note that the matter was "highly confidential and in particular, not to be disclosed to the Rhodesia Medical Association ". ( Dr Eric McNair, who passed away in England last year, called that there was an enormous outburst from specialist when news of a General Practitioner Association leaked out.)
This say the formation of the College of Primary Health Care Physicians of Zimbabwe.
Vision
To develop Doctors to become family physicians through a recognized training program.
Mission
The CPCPZ will train and prepare its members through an M-MED (Specialist Family Physician)  program to increase their competencies through research and continuous professional development to improve patient care and satisfaction.
Values
Ethical Conduct
Health and Quality of life of communities
Visionary Leadership & Mentorship
Teamwork
Integrity
Commitment